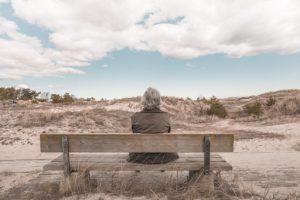 What's in it for you?
What's changed?
Basically, you have more choice with what to do with the money you save in your pension. From age 55 you will now be able to access all the money that's in your pension pot. Before the changes were made you were limited to what you take out from it each year.
Building your pension pot
You can see the amount of choices you have to take money from your pension pot. But to have those choices you'll need to have first built up a pension pot. You might find yourself in one or more of the following circumstances, each of which could be a potential solution to increasing the size of the pension pot you have:
You're close to paying off your mortgage so may soon have further scope to consider an increase in pension contributions.
Your children are leaving home, easing some of your monthly financial commitments.
You have old pension plans that you may wish to take financial advice on, as to whether or not they may be better served within a new plan.
You've received some inheritance that you could consider the merits of investing into your current pension pot.
Do you know you get tax relief on payments you make to a pension pot? For a basic-rate taxpayer, this means it would only cost £80 to get £100 paid in to your pot.
Summary
The pension changes have had a positive impact on people's feelings towards retirement and do give them more choices to help achieve the retirement they want. They're also encouraging more people to seek professional financial advice.
How you take advantage of the changes is up to you. But speaking to a financial adviser can help you find out more about the changes or if your current circumstances mean you might be able to build up your pension pot.
Please get in touch to discuss all the options available to you.