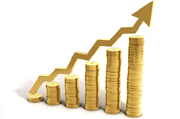 If you're thinking about investing for the future, whether for a pension, your children's education, or simply for a rainy day, with all the possibilities available to you, you may find the whole idea is a little daunting. Whether you are a seasoned investor or investing for the first time you could be easily put off by the apparent complexities of the investment world, but with the right kind of advice this need not be the case.
Many people think that financial advice is only required by the very rich. However, everyone can benefit from it. Not only can it help you protect and build your assets, it can help you make the most of your investments and help secure you and your family's long term future.
Here at Kevin Fletcher Financial Management we offer you unbiased and impartial advice on a whole range of savings and investments and answer any questions you may have to identify the most appropriate products to suit your individual needs.
Questions you may have, for instance:
What the differences are between certain kinds of investments?
Why you should invest and how you go about it?
Which vehicle best suits your needs?
How long you should invest for?
What the risks are with certain investments?
The aim of Kevin Fletcher Financial Management is to provide advice now, to meet your current and future needs, as part of my service I will complete an independent risk profile assessment.
When it comes to saving or investing sound professional advice is all-important to ensure the right decisions are taken. Call us now to arrange a confidential review via Kevin Fletcher Financial Management and see what Independent Financial Advice can do for you.
The value of investments and income from them may go down. You may not get back the original amount invested.