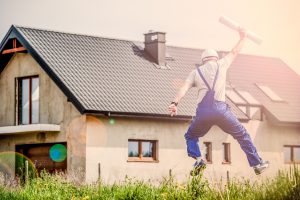 Here at Kevin Fletcher Financial Management I am able to provide an unparalleled mortgage placement service to all our clients. This is achieved by the use of independent mortgage sourcing software which is updated daily.
I can find a mortgage product to suit your own individual requirements. Please contact me to arrange a mutual convenient appointment at my office in Ranskill near Retford or complete the enquiry form and I will contact you shortly.
Let me help and guide you through the mortgage maze. I will help you understand the TRUE cost of remortgaging your home. I can help you with the endless paperwork and take away some of the stress involved. I will search the whole of the market and help you to make the choice that's right for you!
Faced With Higher Mortgage Costs?
Has your fixed rate ended?
Are you feeling the squeeze?
Where can you find a lender that still offers reasonable rates?
The mortgage market was complicated enough already, with its discounts and variables, AERs and caps, indemnities and early redemption fees. Remortgaging a house is still one of the most expensive decisions we make, and the vast majority of us need a mortgage. Here at Kevin Fletcher Financial management I may be able to save you a lot of money. Not only can I seek out the most competative rates, I can help you assess sensible levels of borrowing and might also find lenders who would otherwise not be available to you.
I am usually paid a procuration fee from the mortgage lender. If a mortgage adviser fee is payable it will typically be £500.00.
Make sure you can afford your mortgage if your income falls.
Your home may be repossessed if you do not keep up repayments on your mortgage.